Back in 2016, our founder, Natalia, adopted a puppy called Florence from a Romanian kennel. She was just 6 months old and the last in the litter to be adopted.
When Natalia brought Florence home, she sat and faced the wall for 3 weeks and Natalia quickly realised that she was a high trauma case. Florence had come from a dog brothel in Bucharest. She has brain damage, ADHD and she is not able to recognise things quickly enough. She sometimes bites (when outside she always wears a muzzle) and if it is dark, she will even sometimes bite Natalia. Due to the care and love that Natalia provides, Florence now has a normal life with the rest of Natalia`s pack.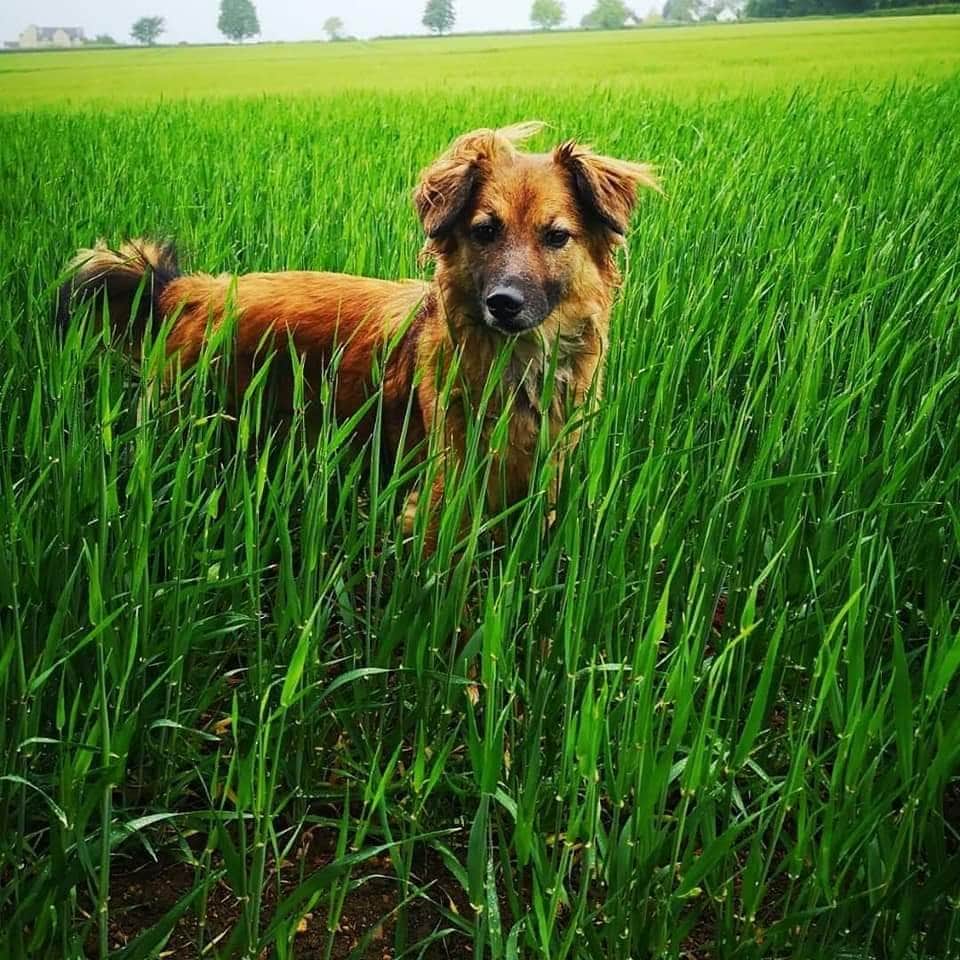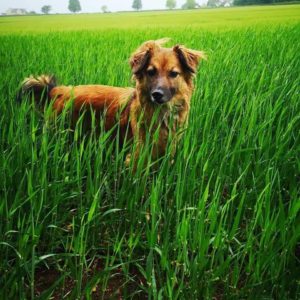 Natalia wanted to help more dogs like Florence, After 2 years of fostering, and over 50 dogs later, she decided to set up a Facebook page. The Charity was set up in 2016 and formally registered in 2018 due to the sheer volume of adoptions, popularity, and the desire to run the organisation in a more official, professional capacity.
Natalia worked with a shelter manager in Romania to bring over one dog a time: one in one out. Sam joined the team to support Natalia, and soon after Shelly, and then the trainers came on board. The charity has grown to include a team of volunteers to support homes checks and adoption follow ups. We have now rescued over 1500 animals, often from situations like Florence's where severe trauma and neglect has been their everyday life.
What's next?
Adopting one dog changed the course of Natalia's` life. As the charity continues to grow, we are now looking to find a kennel base – a permanent home for Flori's Friends – which will allow us to rescue and support more animals that are in desperate need of our care. We believe that if we can achieve this next milestone, this will allow us to help many more animals from all walks of life:

Firstly, we can continue to offer the specialist care for disabled dogs that is so desperately needed, as options for these dogs is so limited. We provide them with the best possible chance of a good quality of life through surgery, a bespoke cart and matching them with the right home to give them the specialist care they need.
Secondly, by being able to house more disabled dogs on site, we will save the high costs of housing them with specialists until they are ready to be rehomed. This means that we will be able to use that money to rescue many other animals from all walks of life and ensure they too get a second chance at a happy future.
Thank you to all of you for being part of our journey and supporting us; we could not do this without you.