Update – 2nd August 2021
Does everyone remember the little peaches chained up and beaten for years on end?
Well here she is now , a more confident , happy pooch enjoying her forever home in Cornwall with her adopted family and sister (also a Flori's dog)  . A big thank you to Helen and family for offering her such a great life.
Peaches is a very sad abuse case that has touched everyone's hearts here at the rescue. She spent her whole life tied to a short chain, starved and beaten day in, day out – she is 8 years old and has spent all her life enduring a living hell; now she is finally free.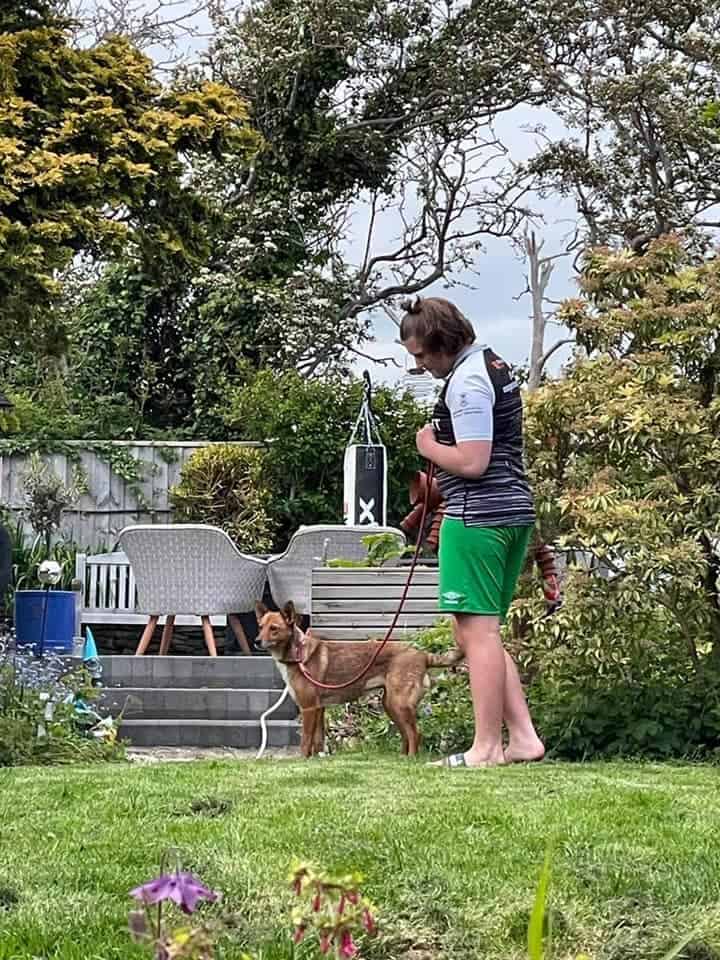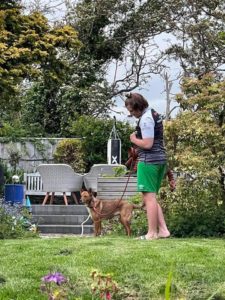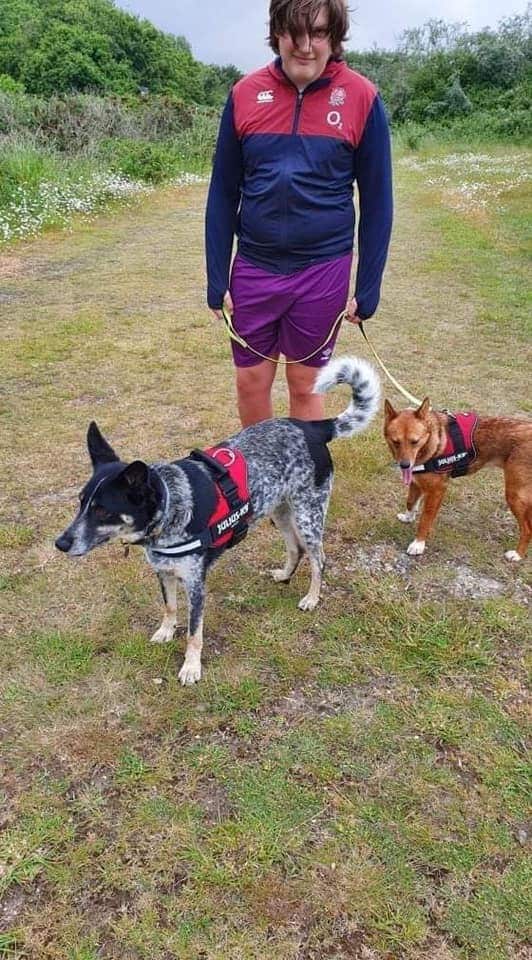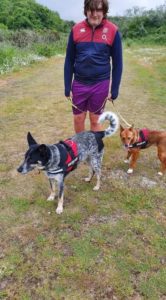 28 May 2021
Peaches has lovingly been nursed back to health, gaining lots of good weight; originally only 8kg, she now weighs 13.5kg.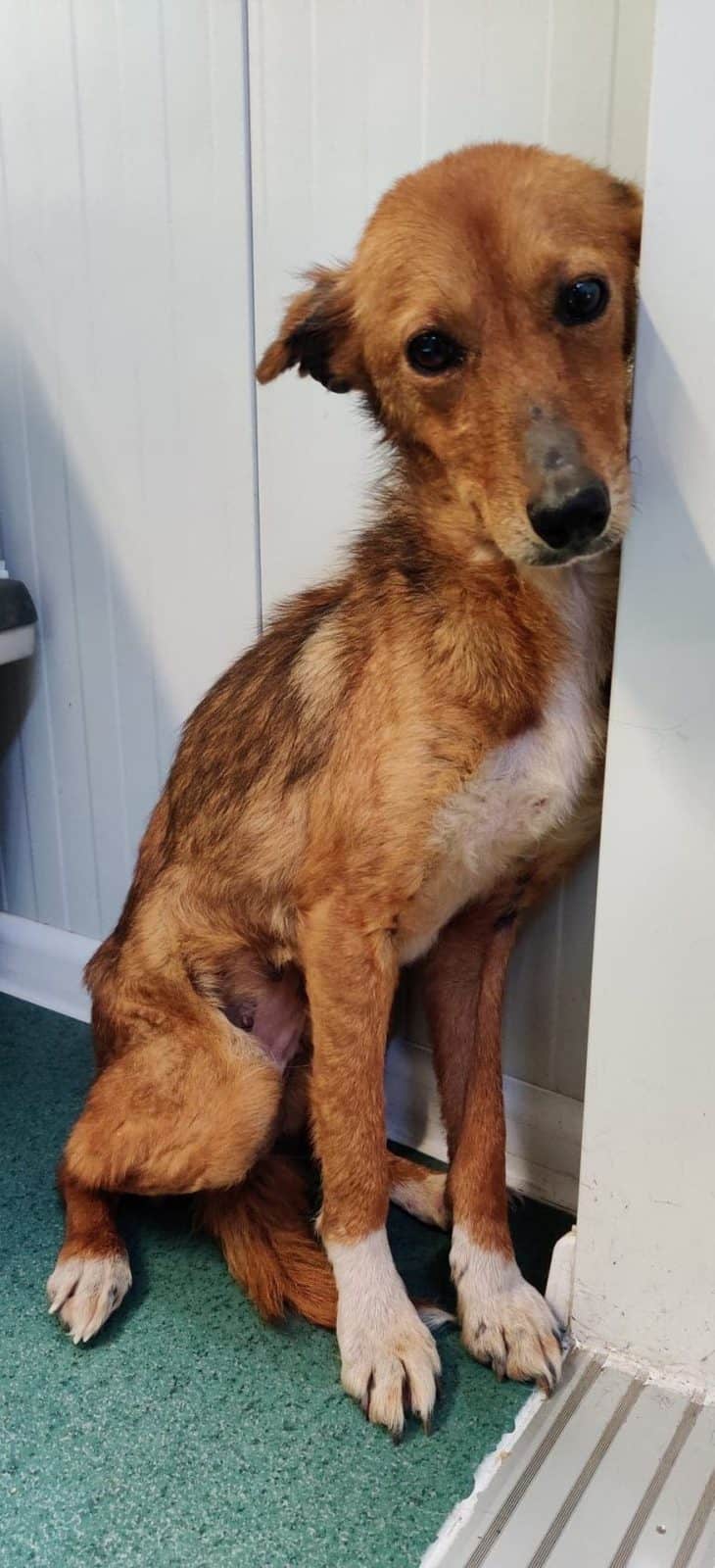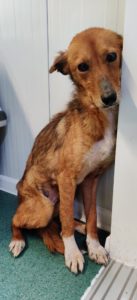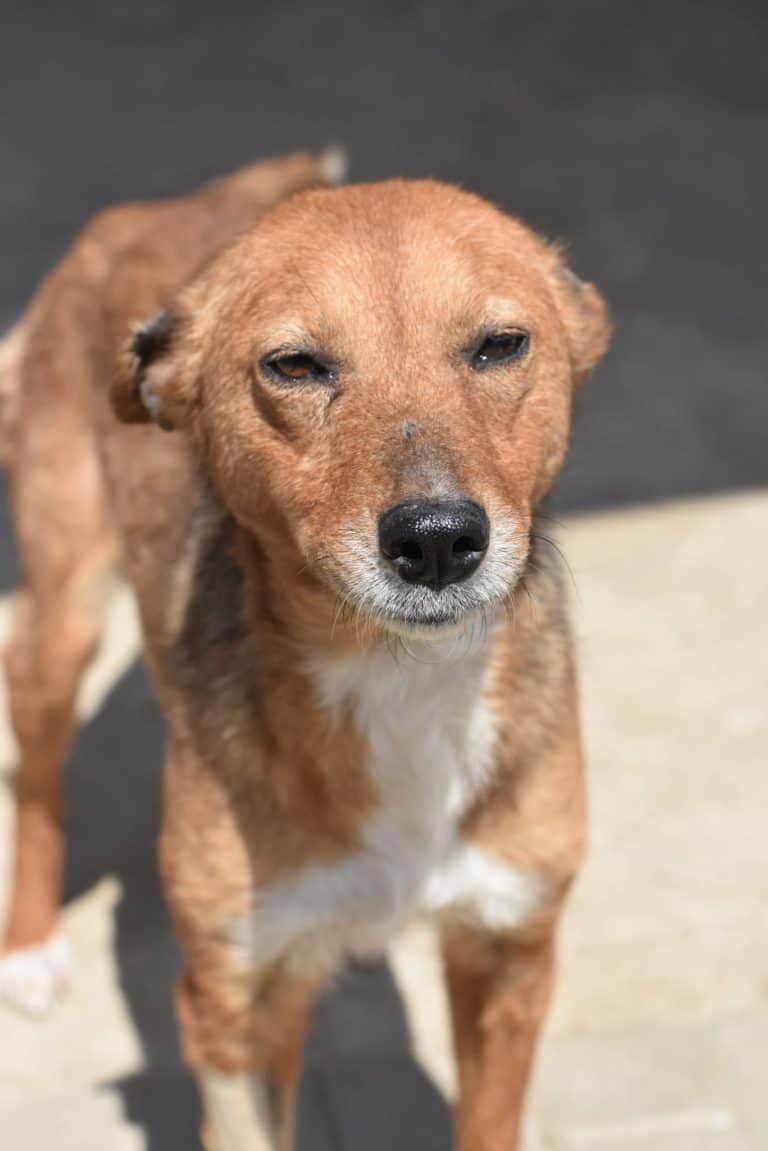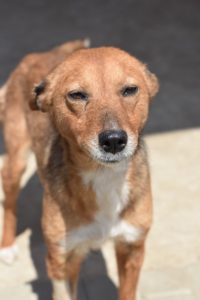 Even with all the abuse she has suffered, Peaches is not an aggressive dog. In fact, she is remarkably gentle and loving once she knows you. Peaches can be shy when first meeting someone and when moved to new places but, once she feels safe, she is happy to receive affection and love.
Peaches loves the company of other dogs and cats and can easily live in a multi-pet home, but due to her being starved, she is a little protective around other dogs at dinner time so will need to be fed separately (this behaviour can of course change in time once she knows she's receiving regular food).
We would suggest a covered, open door crate for Peaches to have as a "Safe den" where she can have her meals and retreat to if she needs some time out. Peaches is generally a very calm dog and has a lot of love to give. If she feels scared, she doesn't show aggression she just finds a small space to hide in until she feels safe and then she comes out to explore when she's ready. Once she knows you, she will be your best friend and we feel an experienced home can turn Peaches into a very confident pooch without too much trouble.
Peaches MUST be rehomed with an adopter who had had a shy rescue before and have no resident children under 10 as we think young children will spook her. She comes with 24hr telephone support from our trainer and plenty of help from the team here at the rescue. It Is important that adopters also understand when Peaches moves to a new home this may set her back a little and she will need lots of time to adjust, not be rushed to be taken out for a walk and just generally be allowed time to get to feel safe in a new house with new people.
She is darling girl who just wants to be loved and just needs that right home to nurture her confidence more (something that is hard to do in rescue kennels, she has been taken as far as she can now). Peaches really deserves this chance.
Please get in touch if you can be her happy ever after. She is in our Euro shelter and ready to travel direct to a UK forever home.
Home check and adoption fees apply.